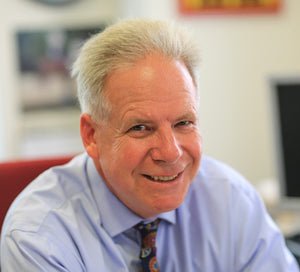 Professor Robert Allison joins the Boston Tea Party Ships & Museum for a discussion on the impact of the Boston Tea Party on America's road to Revolution.  As the cursed East India Company tea arrives in Boston Harbor between November 28th and December 15th 1773, the town of Boston becomes gripped with the drama of this boiling "tea crisis".  Intrigue developes between the Sons of Liberty and the tea Consignees while tensions rise at the Meetings of the Body of the People at Faneuil Hall and Old South Meeting House as demands and petitons are made to send the tea back to England. With the expiration of a 20-day deadline to land the tea looming, the Sons of Liberty march to Griffin's Wharf and into history.
This FREE HYBRID presentation will take place in Abigail's Tea Room at the Boston Tea Party Ships & Museum on THURSDAY OCTOBER 5TH at 7:00pm. (Doors open at 6:30pm)
The Boston Tea Party Ships & Museum is located at 306 Congress Street, Boston, MA 02110. 
In-person seating is limited and is registration required. For those unable to attend in person, the presentation will also be livestreamed via ZOOM. Free registration for both the in-person presentation or the livestream is required.  
Once registered, you will receive a confirmation email.
To register for free IN-PERSON attendance, please click "add to cart" button above.  (Note: The "quantity" in your shopping cart should reflect the number of people in your party.) Those who register to attend the in-person presentation will receive a confirmation email from the Boston Tea Party Ships & Museum. (Note: It may take up to 48 hours after purchase to receive this email.)
To register for free ONLINE LIVESTREAM ONLY, please register here: https://us02web.zoom.us/webinar/register/WN_K3JxpzSZTpy1n3q036B7DQ
More about the guest speaker:
Professor Allison is the Professor & Chair of History, Language, & Global Culture at Suffolk University.  In addition to his connections to many different historical organizations, he is also the Chair of Revolution 250 and President of the Colonial Society of Massachusetts. Professor Allison is also a prolific author, speaker, and host of the Revolution 250 Podcast. 
Please note: All Tea Talks presentations begin promptly at the listed times.  All presentations take place in Eastern Time Zone.